Tata Chemicals Europe help schoolchildren build rocket cars
 A team of volunteers from Tata Chemicals Europe visited St Mary's Primary School in Middlewich to teach children about energy, forces and aerodynamics by helping them to build rocket-propelled race cars.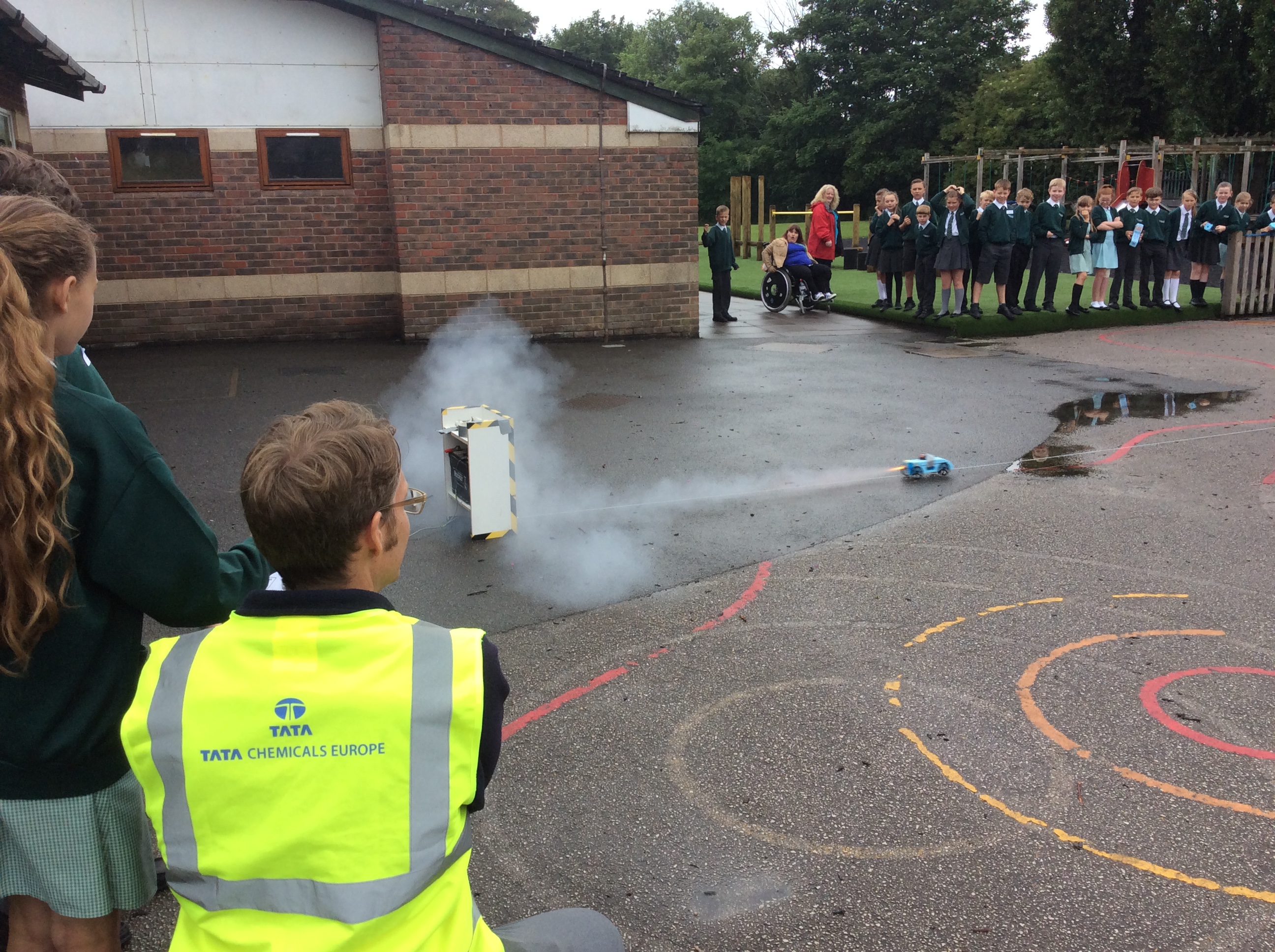 The school welcomed Technical Manager Jon Dean, Business Development Manager Rob Hudson, Energy Analyst Alex Paterson and Commmunications Manager Richard Redman from TCE to deliver a practical hands-on science lesson to the enthusiastic Year 5 class on Thursday, 29th June 2017.
Science and engineering enthusiast Jon Dean brought along pre-prepared rocket car kits made out of polystyrene, and used rocket motors ignited by a standalone battery to reach high speeds on the playground.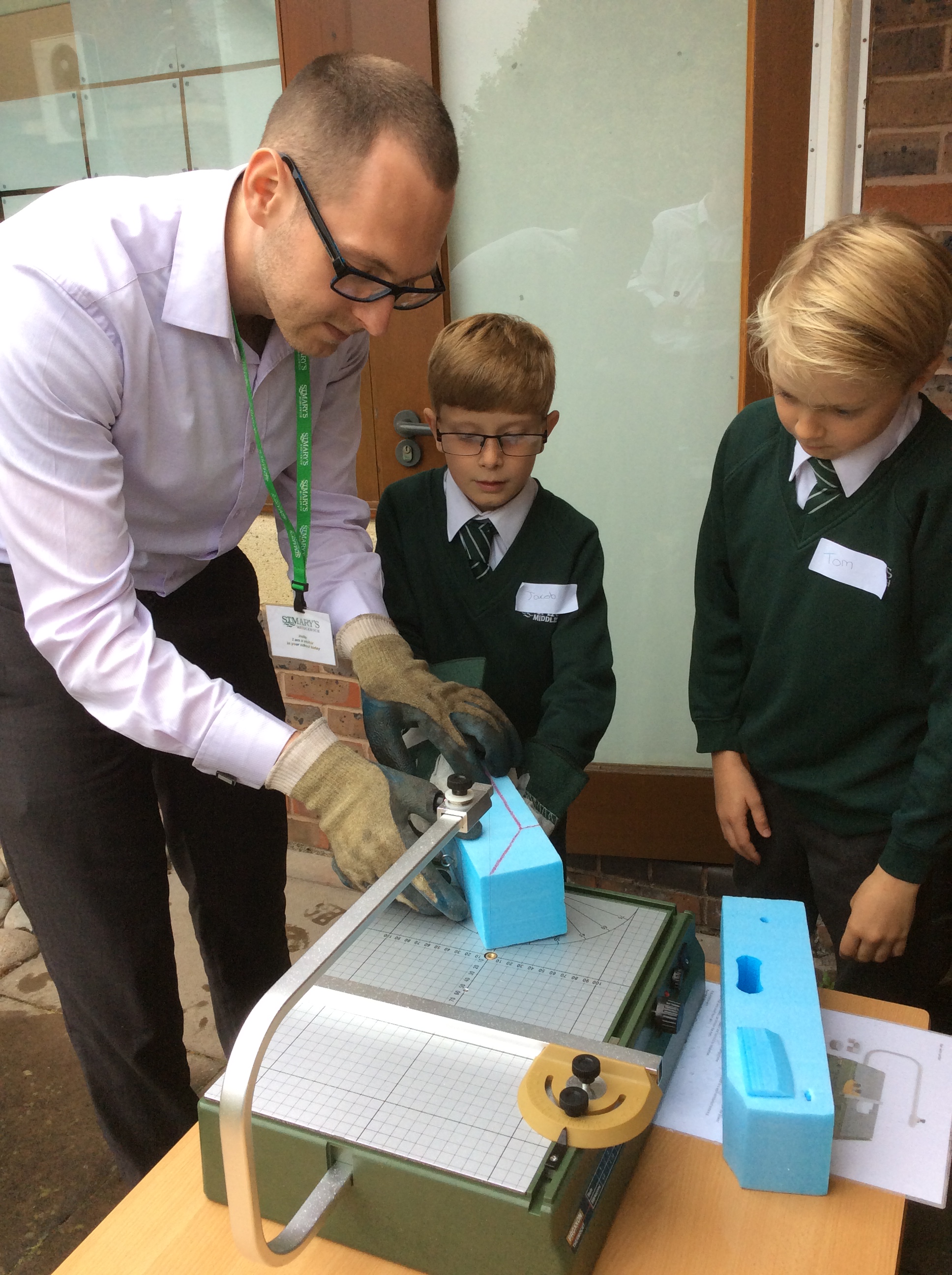 Children were awestruck by the explosive sights and sounds, all the while learning about useful engineering fundamentals.
John Dean said: "It was really good day and the children learned a lot in a fun way, I think myself and my TCE colleagues enjoyed it as much as the children! If anyone wants help in holding a similar day please get in touch with me."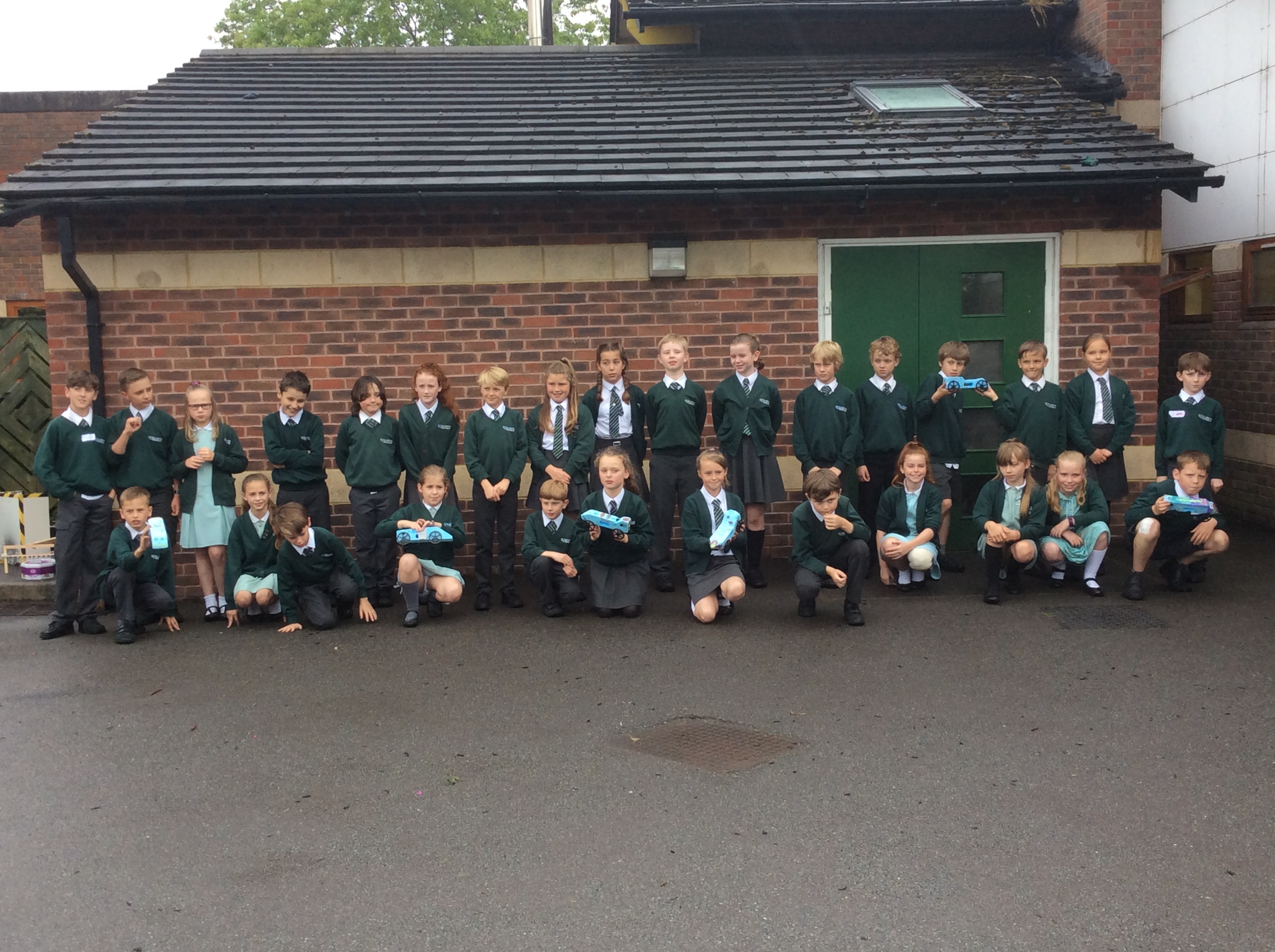 Communications Manager Richard Redman said: "The children, teachers, and ourselves had a great day designing, building and testing out the rocket cars. I think many were surprised at just how fast they could go. Pupils at schools like St Mary's may well be the next generation of engineers, so hopefully we may have sparked an interest in one or two of them today."
The team appeared at the school as part of Tata Chemicals Europe's volunteering programme, in which every employee is entitled to an extra day off work (in addition to their annual leave allowance) to volunteer in the local community.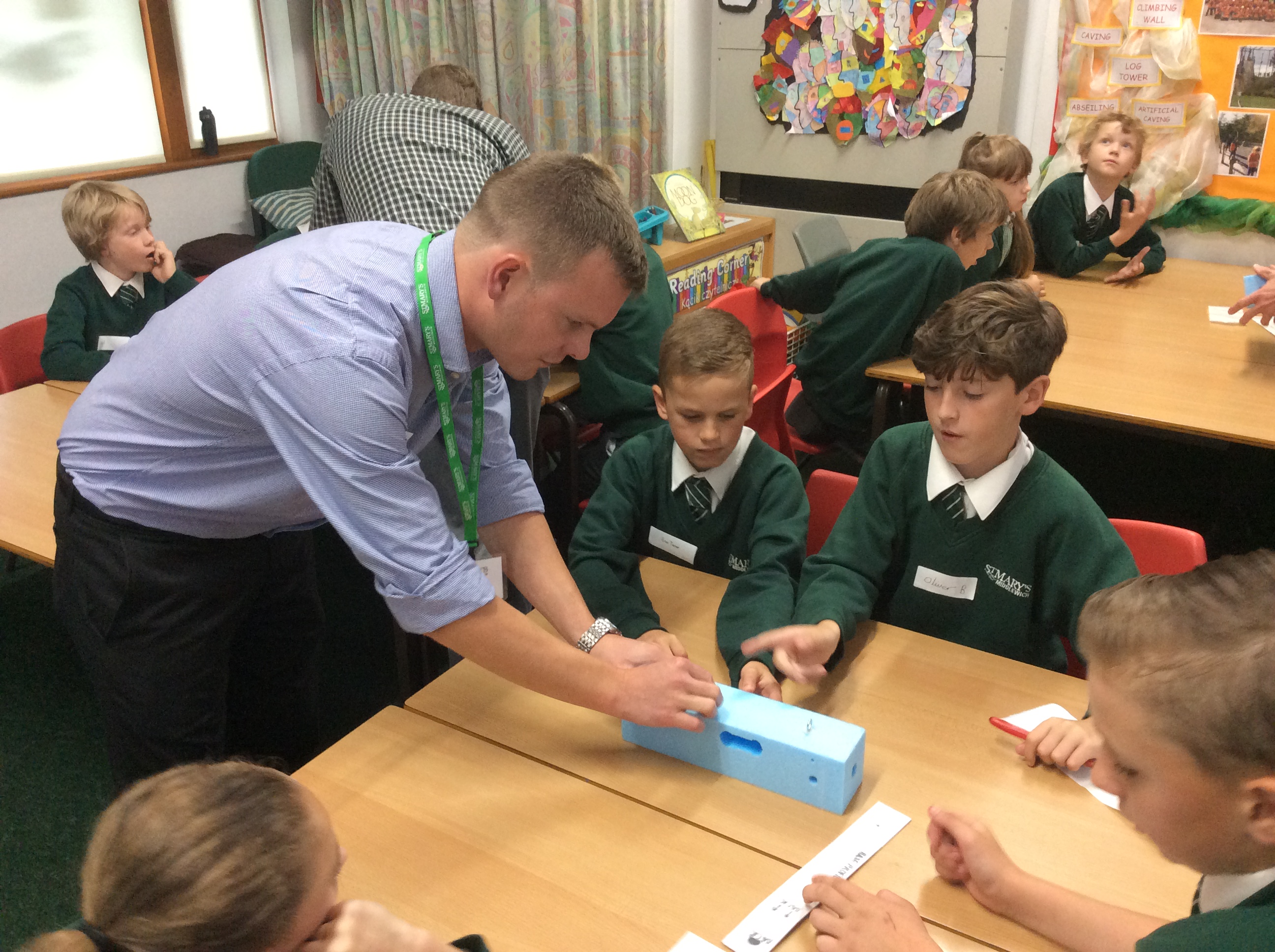 Tata Chemicals Europe is one of Europe's leading manufacturers and suppliers of sodium carbonate (soda ash), salt, sodium bicarbonate and other products. Established in 1874, the former Brunner Mond company was acquired by Tata Chemicals (TCL) in 2005. TCL is part of the global Tata group, one of the world's leading chemicals companies, with a widespread portfolio of household, industrial chemicals and agricultural products. Uk.
For sales enquiries please contact tcel-sales@tatachemicals.com