British Salt donates first aid supplies to the Scouts
Colleagues from British Salt donated first aid supplies to a local scout group in Middlewich on Wednesday 28th June.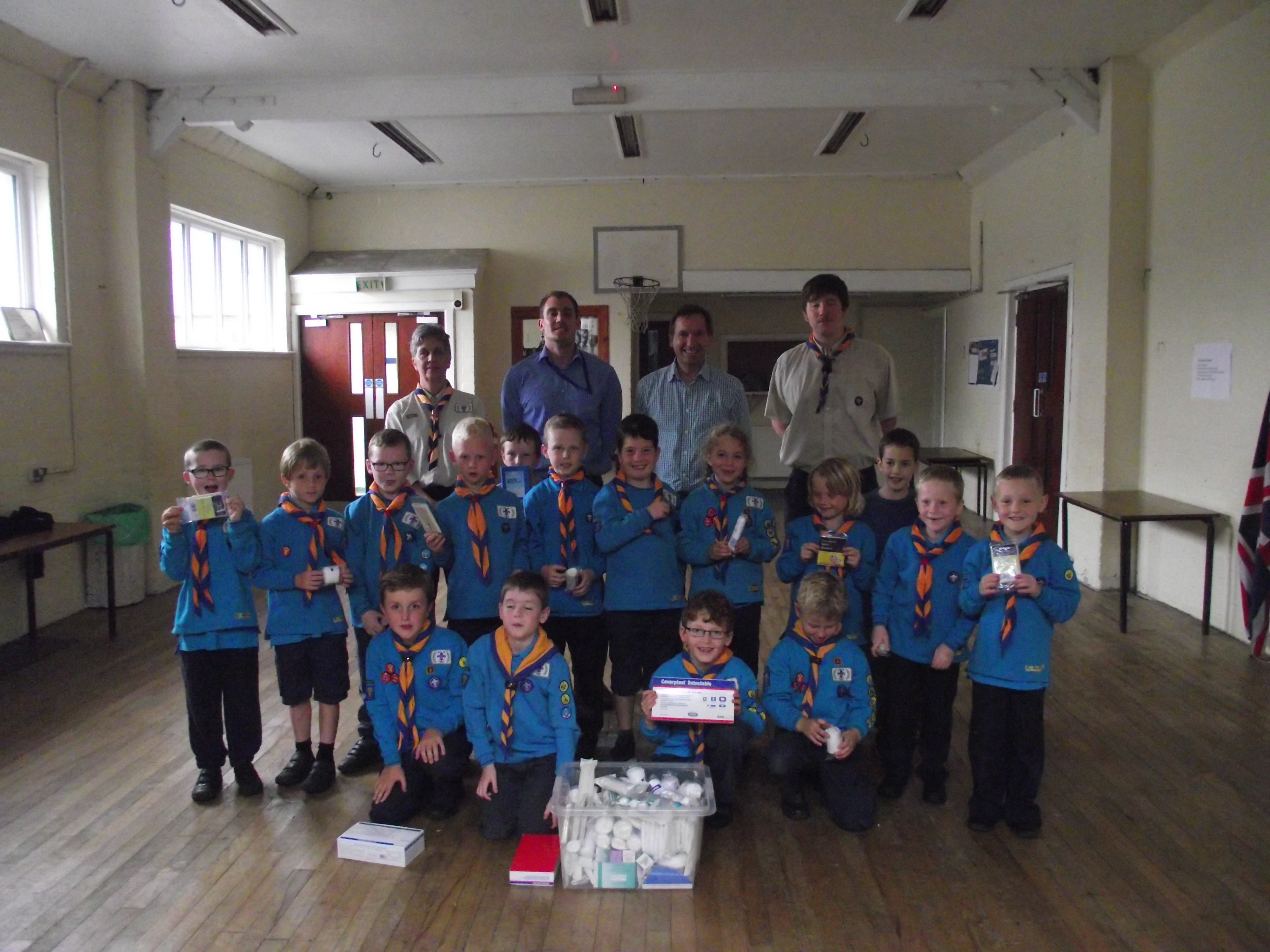 Above: Health and Safety Business Partner James Paul and Head of Operations Stephen Crabb with the Scout group.
The supplies were surplus to requirements at British Salt and Tata Chemicals Europe, but in perfect condition for everyday use by the Scouts.
The equipment will be useful for Scouts of all ages pursuing their first aid badges. The first aid badge in the Scout family runs from the Beavers (from age 6) through to 'S5' with the Scouts - 'S5' is essentially a first aid certificate so is quite in-depth. The supplies will be used for demonstration purposes and for practicing things like triangular bandages. The Scouts - ever prepared - usually use their scarves as triangular bandages, but having the real thing will be very useful.
Scout Leader Deborah Rose said: "It's just brilliant to have supplies to help us out doing the first aid badges. We did a session a few weeks ago where I'd made up some fake wounds with food colouring but when we came to do the badge we didn't have any bandages or plasters that we could use! We couldn't open our first aid box as we need that for potential emergencies so to have this donation is just wonderful and will really help us out."

Deborah added that the Scouts are always in need of help from their communities. She said: "We really struggle with the basics - colouring pencils, felt tips, glue and paper. We always welcome donations for these. We benefit from owning the scout hut which is great but it can be a challenge completing jobs - we rely on volunteers donating their time. For example our toilets in the Scout Hut are in desperate need of renovation; painting, tiling etc. We can pay for the materials but we don't always have the skill set required to get some of the jobs done."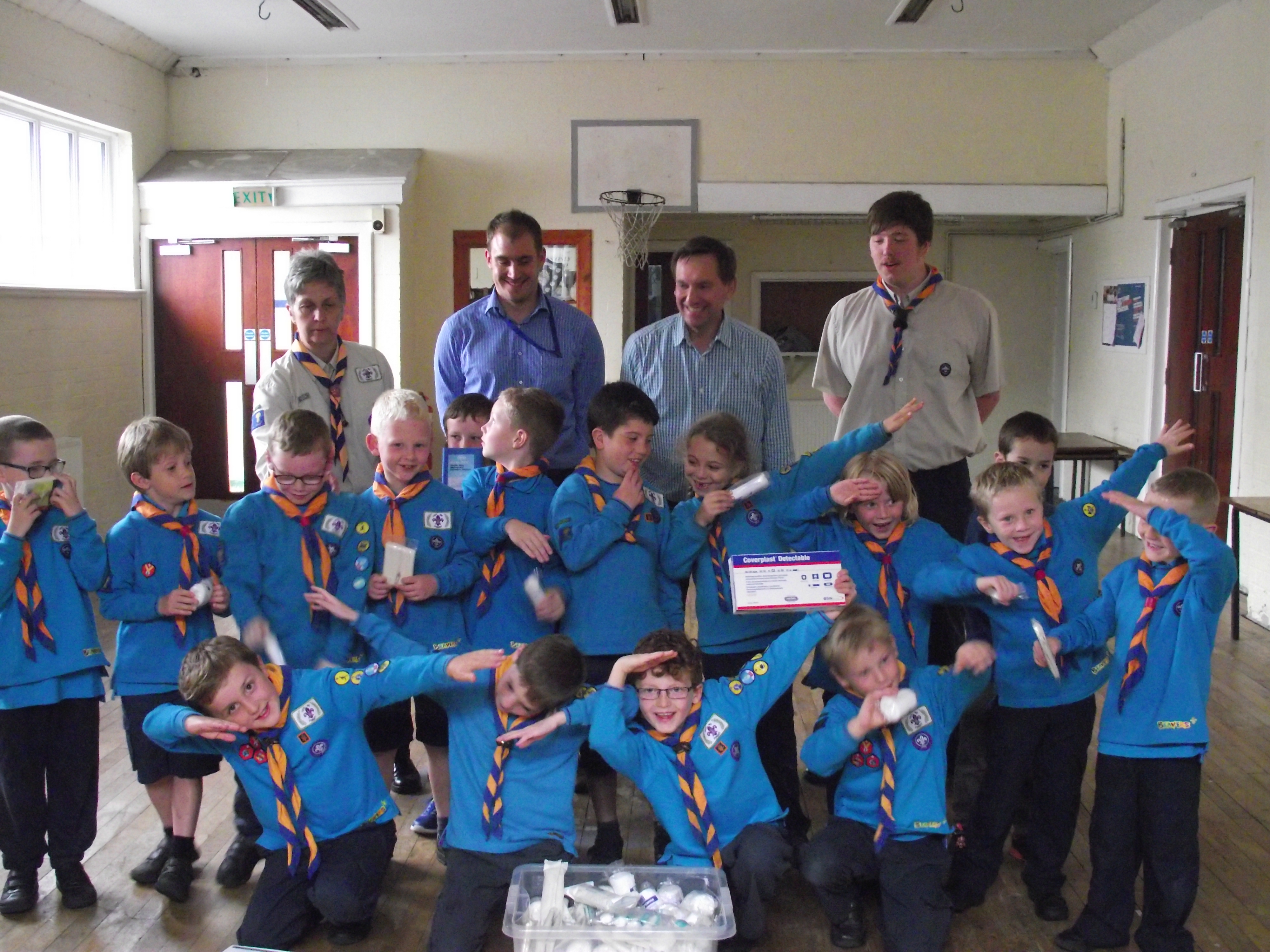 Health and Safety Business Partner James Paul said: "It's fair to say they were over the moon with the donation and it provides us with another volunteering opportunity in the local community."
British Salt and Tata Chemicals Europe provide their employees with a volunteering programme, in which every employee is entitled to an extra day off work (in addition to their annual leave allowance) to volunteer in the local community.
Tata Chemicals Europe is one of Europe's leading manufacturers and suppliers of sodium carbonate (soda ash), salt, sodium bicarbonate and other products. Established in 1874, the former Brunner Mond company was acquired by Tata Chemicals (TCL) in 2005. TCL is part of the global Tata group, one of the world's leading chemicals companies, with a widespread portfolio of household, industrial chemicals and agricultural products. Uk.
For sales enquiries please contact tcel-sales@tatachemicals.com